Robert M. "Bob" Hopkins Sr. was a tremendous basketball coach and player. Hopkins, the head basketball coach of Xavier University of Louisiana from 1969-74, died on Friday, May 15, 2015, of heart and kidney disease. He was 80.
Hopkins' Xavier University stint was his longest in 17 seasons as a college head coach — he also worked at Prairie View A&M, Alcorn State, Grambling, Southern and Maryland-Eastern Shore — and it was one of his best. He jump-started an Xavier University program which had resumed in 1967 and produced NAIA District 30 championships and appearances in the NAIA National Championship in 1972 and 1973. His 1972-73 team — led by Donald "Slick" Watts and Bruce Seals, both eventual NBA players — upset top-ranked and unbeaten Sam Houston State 67-60 in the second round of the NAIA's national tournament. Until 2012, the 1972-73 Gold Rush were the only Xavier University team in any sport to reach the NAIA national quarterfinals.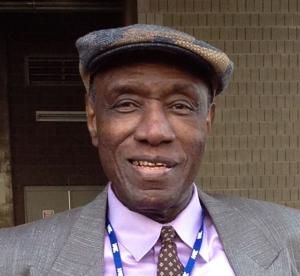 "Once I met the vice president [Anthony Rachal] and president [Dr. Norman C. Francis], I was elated," Hopkins said in November 2013 of his interview with Xavier. "They did everything in their power to enhance the program. They were very supportive. I didn't even have to negotiate with them. We had some great teams at Xavier. We won the City Series. We beat Tulane, a major D-I at the time. You didn't need an airplane and a million dollars a year to make a good program."
Hopkins was 82-45 in five seasons at Xavier. The Gold Rush were 22-5 in 1971-72 and 21-6 in 1972-73. Three of the Gold Rush's four NAIA national tourney victories occurred during Hopkins' tenure. His 16-year record as a collegiate men's head coach was 252-183. He also coached Grambling's women to a 10-18 record in 1983-84.
Hopkins left Xavier University to join his cousin, legendary basketball standout Bill Russell, on the staff of the NBA's Seattle SuperSonics. He was a Sonics assistant for three years and head coach for the first 22 games of 1977-78. Hopkins really enjoyed Seattle, bought a house in suburban Mercer Island, Wash., and settled there.
"Good, bad or whatever, he made me who I am," Watts told the Seattle Times newspaper. "And I know a whole lot of people owe an awful to Bob Hopkins."
Hopkins was born Nov. 3, 1934, in Jonesboro, La., and was a standout basketball player at Grambling during the 1950s. There he became the first college basketball (in December 1955) to score 3,000 career points. He set an NCAA career record of 3,759 points and has been No. 2 on that list for the past 43 seasons. He is No. 4 in NAIA career points — during Hopkins' playing days, Grambling held dual membership in the NCAA and NAIA — and he still holds the NAIA and NCAA Division II career record of 3,309 field goal attempts.
Hopkins played four NBA seasons with the Syracuse Nationals (now the Philadelphia 76ers) and averaged 8.2 points and 5.6 rebounds in 273 games from 1956-60. He scored 44 points in a game against the Boston Celtics.
Hopkins is a member of at least six halls of fame. He was inducted into the NAIA Hall of Fame in 1963, the Louisiana Sports Hall of Fame in 1978 and, in 2009, the Grambling University Legends Hall of Fame and the Jackson Parish Sports Hall of Fame in his hometown. In 2013, Hopkins was inducted into the SWAC Hall of Fame and the National Collegiate Basketball Hall of Fame.
Hopkins was married to his wife, Beverly, for more than 55 years. They met at Grambling, where Beverly was a roommate of Hopkins' sister. Other survivors include four children, four grandchildren and one great grandchild. A memorial service was held on May 22 at St. Monica Catholic Church in Mercer Island. In leu of flowers, the Hopkins family requests that donations be made to the Bob Hopkins Scholarship Fund, c/o Kappa Alpha Psi Foundation, 516 22nd Ave. East, Seattle, WA 98112
Head over to The Philadelphia Tribune to read more.
Like HBCU Buzz on Facebook. Follow us on Twitter.