During the three day 2015 Mid-Eastern Athletic Conference Outdoor field and track meet, which hosted by North Carolina A&T University, the North Carolina Central Eagles were able to come away with a bronze medal as a show of their hard work.
Darlene Girardeau, a redshirt sophomore from Hope Mills, N.C., placed third in the women's long jump event earning her a bronze medal. This also secured her recognition, vaulting her to Third Team All-MEAC.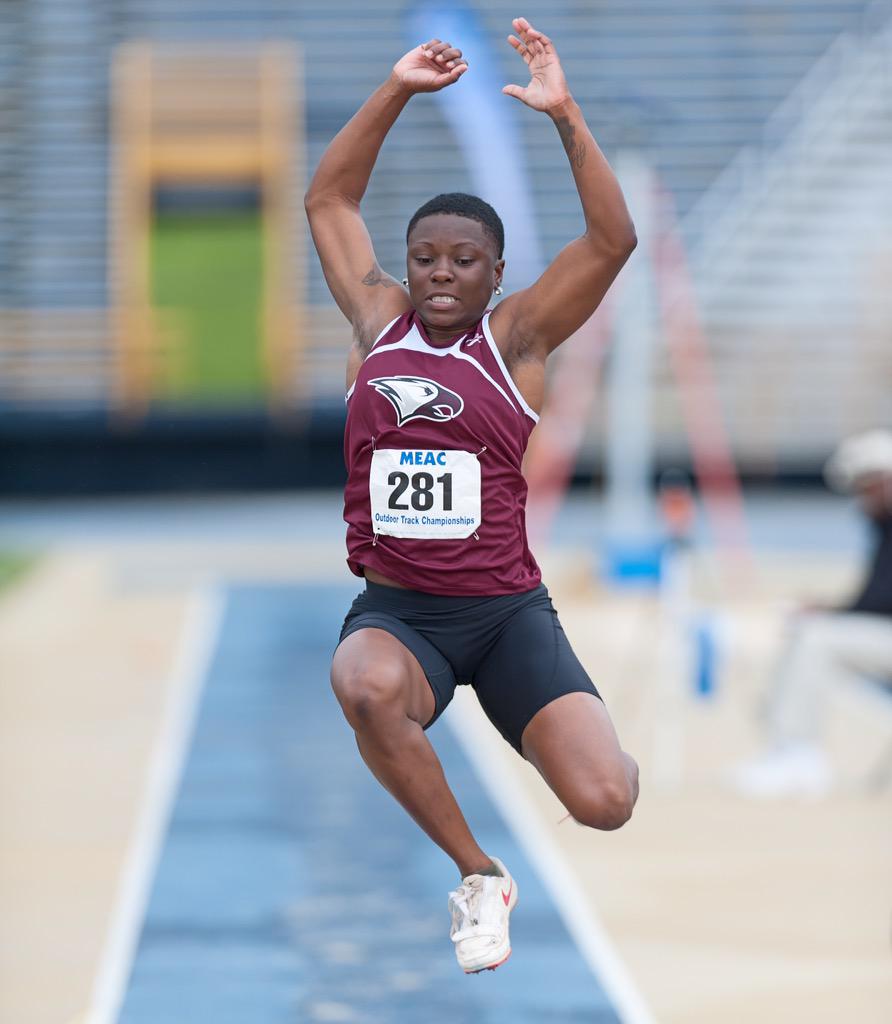 Coming into the final round of competition, Girardeau was sitting four spots off of the podium at seventh place. She was able to leap past her competition, and into third place, posting a jump distance of 5.65 meters.
As an entire team The Eagles Women's team came out of the meet tied for 11th place, with a total of 20 points.
The men's team finished in 10th place for a total of 14 points, with their best performances coming from Junior hurdles runner, Kevin Vincent, who placed fifth in his heat with a time of 52.17.