Inside Higher Ed
One of the largest historically black university in the U.S. wants to grow even larger, and the university's leaders believe online education can help them get there.
North Carolina Agricultural & Technical State University last year edged past Florida Agricultural & Mechanical University to claim the title of the country's largest historically black university, but it did so by staying put. Florida A&M's enrollment has fallen; North Carolina A&T's has hovered below 11,000 students for nearly a decade. This fall, once again, enrollment sits at 10,875, a slight increase of 141 from the previous year.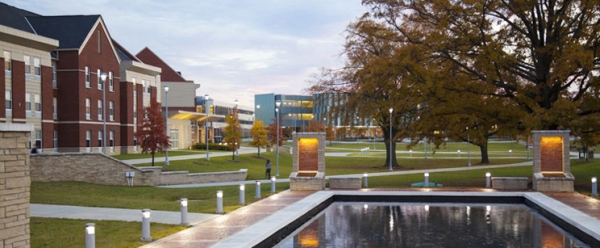 As the university aspires to reach 13,500 students by 2020 and 15,000 in the following decade, academic leaders see diversity — both in demographics and academic offerings — as a path to growth. That includes creating new online programs, as well as marketing to working adults, members of the military and students who left college before they could graduate — all initiatives that would make the university less dependent on the traditional college-age student. The news was first reported by the Greensboro News & Record.
"We can't just solely focus on the base we've had in the past," said Joe. B. Whitehead Jr., provost and vice president for academic affairs. "In order to help enrollment grow, we have to look at different mechanisms to engage students in general. We can't solely focus on the traditional 18- to 22-year-old."
Historically black colleges and universities (HBCUs) have traditionally been slower than other institutions to create online courses and programs. Some high-profile attempts to do so, such as Pearson's partnership with Howard University, have fallen apart. But as HBCUs — and indeed much of higher education — contemplate how to stay relevant in the face of financial challenges and demographic shifts, online education continues to climb on their list of proposed strategies. read more