Issa Rae is best known as the star and co-creator of the Golden Globe series, INSECURE, which premiered this past October on HBO. Coming off her second straight year on the Forbes Magazine's 30 Under 30 List, she was named by The Rolling Stone as "one of the 23 funniest people in America."  Between her digital following and her presence as a strong African American female role model, Issa has been profiled by The New York Times, National Public Radio (NPR), The Washington Post and CNN. She released a book of essays entitled THE MISADVENTURES OF AWKWARD BLACK GIRL.
Issa will speak at Dillard University Lecture Series "Brain Food" on September 6th at 7pm EST in Georges Auditorium.
The lecture series is an integral part of history of Dillard University. Our first official president, William Stuart Nelson launched what he called the aesthetic spirit of Dillard in the late 1930s, designed to build a closer relationship between the students and the community, and elevating awareness of the university throughout the nation.
He was followed by Albert Dent who organized the Edwin R. Embree Memorial Lecture Series in the 1950s, to help students achieve a high sense of personal and social values in their thinking and learning. Guests included Eleanor Roosevelt, Thurgood Marshall, Mary McLeod Bethune, Martin Luther King Jr., and Jackie Robinson. Broadus Butler followed Dent, and established the Scholars-Statesmen Lecture Series in the late 1960s, to bring to students and the community distinguished people who modeled excellence to which students aspired and the community respected.
Samuel DuBois Cook not only established a lyceum series, but built a fine arts center to provide a new venue for lectures, theater and music. Michael Lomax followed Cook, and expanded the lyceum series to achieve his goal to "make Dillard the nation's leading center for discussion of African-American culture, history, direction and aspirations." Finally, Marvalene Hughes led the post-Katrina renovation of facilities so they would be better for events, created new space, like the Georges Auditorium, and launched the annual Justice Revius Ortique lecture on Law and Society.
In 2013 Walter M. Kimbrough continued the Dillard tradition of lectures with Brain Food. He launched the nationally recognized "Bless the Mic" series at Philander Smith College in 2005, a series that continues today. This time, he sought a name that would highlight the unique culture of New Orleans with this educational activity.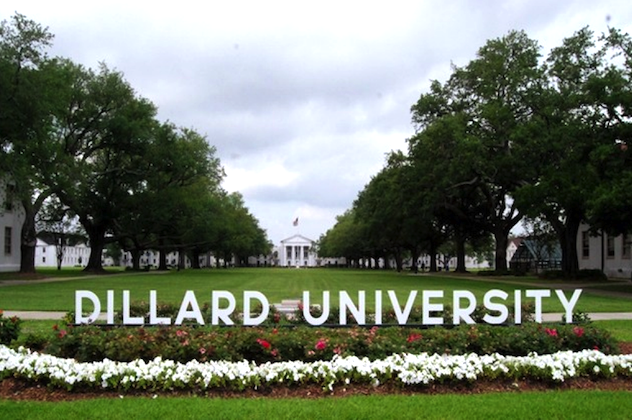 New Orleans is known for so many unique characteristics: Jazz, Mardi Gras, festivals, and major sporting events to name a few. But many think about food: King Cakes, beignets, crawfish, gumbo, red beans 'n rice, jambalaya, pralines, po boys, ettoufee, & bread pudding. Many call the city the culinary capital of the world.
But a university should want to feed minds, so this series serves "brain food," hence the name. Brain Food is intellectual sustenance; it's information that feeds intellectual craving. And just as many Americans suffer from obesity, diabetes and high blood pressure due to poor diets, our intellectual diets are deficient, making us mentally malnourished and academically anemic. This series hopes to ensure this community has the proper intellectual diet to remain healthy and happy.
A Kenya proverb says it best: A wise man fills his brains before emptying his mouth. Brain Food aims to fill brains before mouths are emptied.