On Sunday, historically black Morehouse College in Atlanta, Ga. recognized not one valedictorian, not two, but three for the first time during its 132nd commencement on campus at the black college.
As the Morehouse NewsCenter reported, Morehouse seniors Liam R. Davis, Ian Niemeyer and Willie J. Thompson each graduated with a perfect 4.0 grade point average and thus shared valedictorian honors. In a statement, President of Morehouse College John Silvanus Wilson Jr. said the historic commencement at the school "serves as one proud and significant example of Morehouse College's commitment to academic excellence — which also ties to one of the College's strategic focuses of acuity."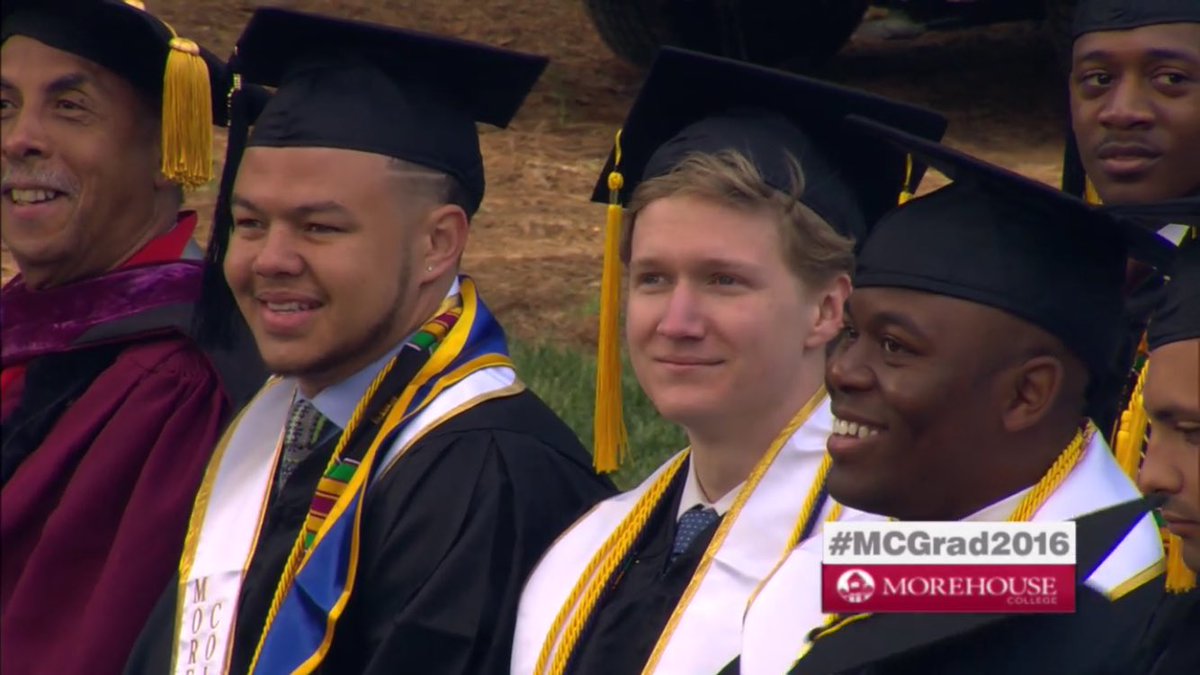 He added, "Acuity means striving for the best — both intellectual and personal excellence. These are just a pair of the qualities that embody Morehouse men such as our three valedictorians and salutatorian, and countless scholars who have performed at the highest levels in their respective disciplines. We celebrate these graduating seniors and their successes and will continue to prepare men who demonstrate principles such as acuity and integrity."
Ian Niemeyer, a 22-year-old native of Durham, N.C, was an economics major and finished his studies in December. He's getting a lot of attention from the media because he's White and said he decided to follow his childhood best friend and go to Morehouse. In the future, he plans to start his own investment firm.
According to the NewsCenter, Willie J. Thompson also was an economics major and he minored in Chinese studies. The 22-year-old Griffin, Ga. native is a Fulbright scholar and is departing for Taiwan to study for 11 months.
Liam R. Davis, a 22-year-old native of Nassau, Bahamas, was a business administration major with a concentration in accounting. Next, he plans to earn a master's in accounting from Wake Forest University.
Congrats to the trio of valedictorians at Morehouse!