Hundreds of historically black college or university (HBCU) students took to the polls in Durham and Daytona Beach on Wednesday to kick off early voting on their respective campus.
NC State NAACP President Rev. Dr. William Barber said in a statement that this year is more important than ever to get out and vote because the state of North Carolina is the center of the national debate on a Voter ID law. He added that the NCCU community "can literally determine who will sit in the White House."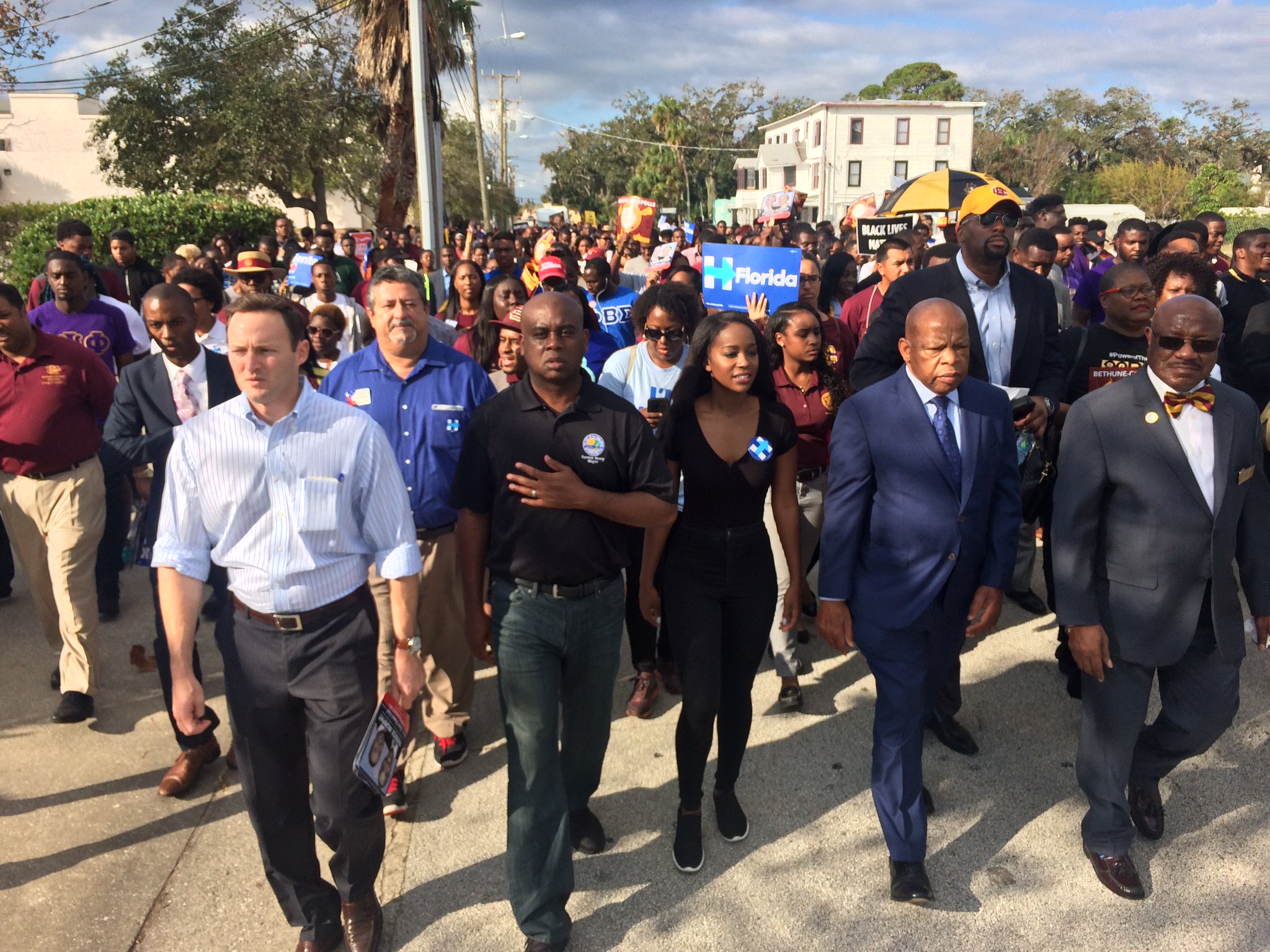 Barber led the march of hundreds of North Carolina Central Students from campus to the early voting polls in downtown Durham.
"More people can actually go out and vote without all those requirements that they would have to do before the voter suppression laws were lifted," NCCU student Khadijah Ray told ABC11.
One NCCU student also pointed out the benefits of early voting. "You won't have to be standing in line for a long time," said North Carolina Central University student Jamiece Hargrove. "It quickens the process."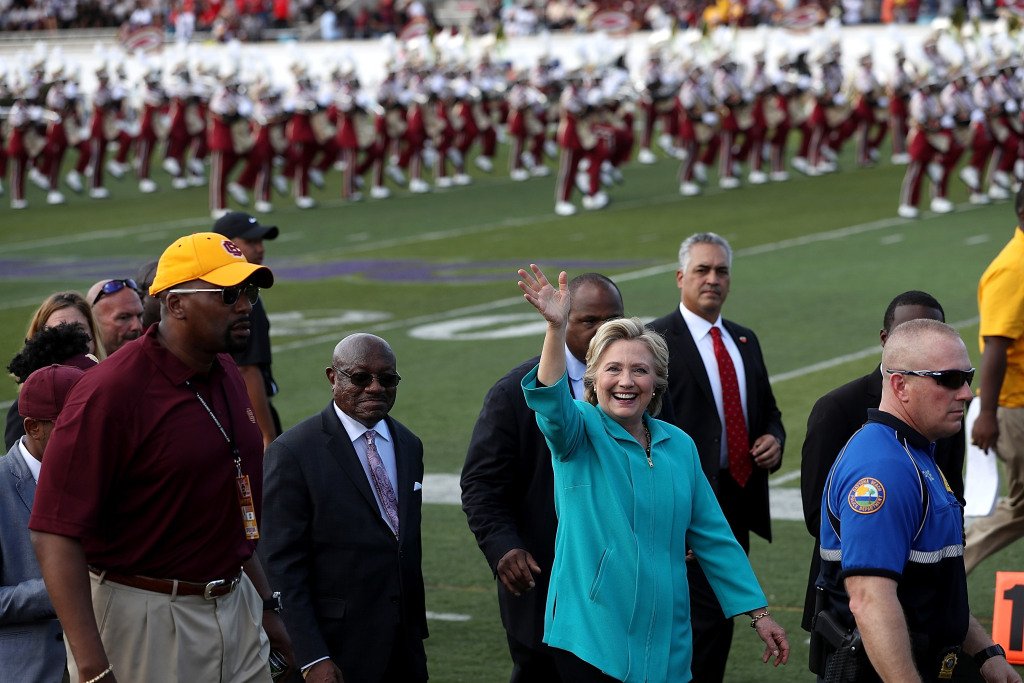 #Thanks @repjohnlewis & the 800 students who made the early march to polls @bethunecookman in Daytona FL! #Props FLA NAACP & @BCUNAACP pic.twitter.com/rEytKibSkU

— NAACP (@NAACP) November 3, 2016
Hundreds of @bethunecookman students, staff, city leaders & more participate in March to the polls #DaytonaBeach pic.twitter.com/4k8afaZe3z

— claire metz (@clairemetzwesh) November 1, 2016
Marching to the Polls in Daytona Beach with @PatrickMurphyFL, @ajanaomi_king, @repjohnlewis and @doc9hen on National Early Vote Day. pic.twitter.com/aR3AMyqwfD

— Hillary for Florida (@HillaryforFL) November 1, 2016
Hundreds of students at historically black Bethune-Cookman University also walked 1.3 miles from campus to the early voting site in Daytona Beach and said that they will encourage students who couldn't attend the rally to get out and vote as well.
HBCU students, staff, alumni, city leaders and supporters participated in the walk to the early voting poll sites.
An additional notable guest at the B-CU student-led march included Congressman John Lewis.
Eagles Swarm The Polls
View the entire video here: https://t.co/vcenTIKHRF #VoteNC #NCCU pic.twitter.com/7EsFUGGEYd

— N.C. Central Univ. (@NCCU) November 1, 2016